The Talman Group, the ICBC's top sponsor this year, is directly linked to Alex Rogers himself – potentially standing in for another sponsor who wished to be "anonymous"
EDITOR'S NOTE: This article has been updated since a clear link has been made between Rogers and the ICBC's largest "sponsor" this year.
As revealed by our on the ground team of researchers, some of whom have access to the conference itself, the top sponsor of the International Business Conference (ICBC) in Berlin this year, the Talman Group, appears to be none other than Alex Rogers, the CEO of the conference itself. In other words, this appears to be a fake, placeholder sponsor.
Why would Rogers do such a thing?
Here is the evidence first.
There Is No Contact Information on The Website
As required by law in the EU, there is no Impressium, address, or other contact information on the Talman Group's website.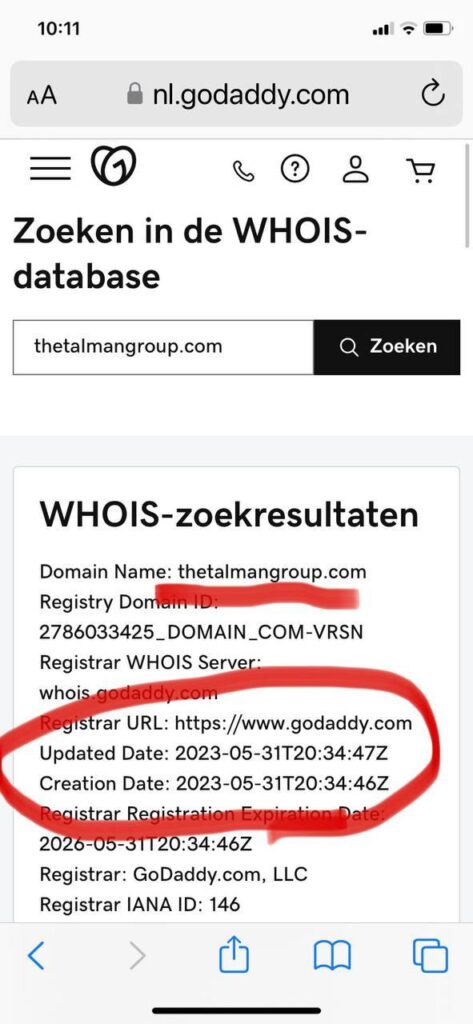 The website appears to have been created at the end of May, this year.
According to a quick check on a local business directory however, and the firm itself has an address in Ljubljana Slovenia, and was registered just two weeks ago on June 15 with capital of 7,500 euros.
Alex Rogers, CEO and Founder of the ICBC, now lives in the city. Even more interesting is that the webhost is Godaddy.com, an American, not European host company, no matter their local affiliates in Europe.
This also appears to show that as of brochure printing time, Rogers not only had no headline sponsor, and decided to cover that up (at minimum) with this dodge.
According to this online record, the company was actually registered by his wife – Tina Rogers.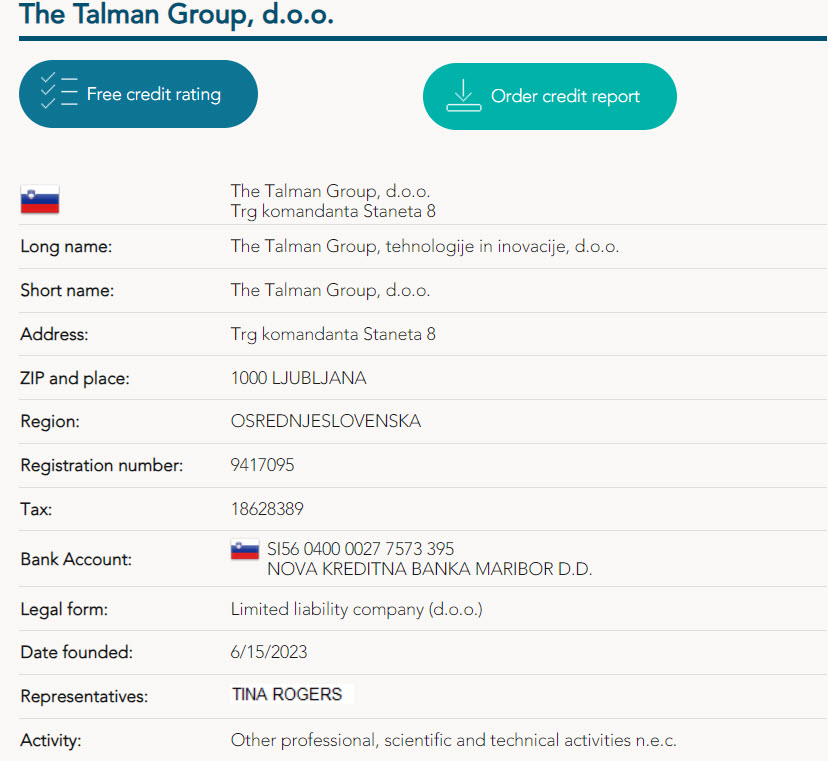 Rogers could certainly be deciding to get into the cannabis consulting game, but if this were legit, it would have his name (or at least the founding responsible person) in plain view on the website.
We suspect another possibility.
Could This Be a Juicy Fields DAO Dodge?
Given the fact that this appears to be an elaborate dodge, could this scenario be evidence of something else? Namely that this new, out of the blue firm could be the recipient of "sponsorship funds" from the Juicy Fields DAO team? They too, along with the repurposed Juicy Fields car, were seen at the conference this year.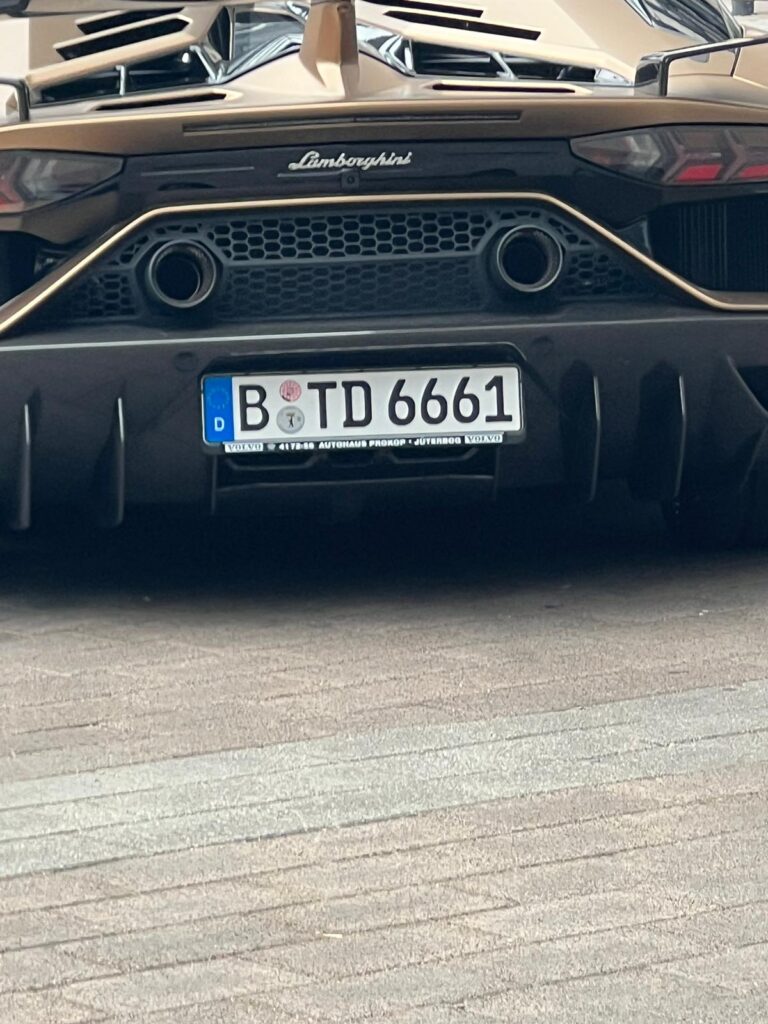 We believe there is a connection. And further believe that our repeated contention, that the Juicy Fields DAO is the same group of people, as well as an ongoing scam has just been proven, in picture form.
In the meantime, stay tuned. We have infiltrated the conference itself, met with fabulous people who are absolutely on our side, and have tons of interesting news to share.
In the meantime, reporting live from the ground in Berlin, as always, your faithful Juicy Fields Litigation Team.